HIGHLIGHTS
US stocks were up by 2.12% and now less than 1% off the all-time high.
A pair of positive manufacturing reports gave investors hope that the worldwide slowdown might be reaching a turning point.
The inverted 3m/10yr yield curve reverts to normal status.
Trump nominates Herman Cain to the Fed, making it two political partisans in a row.
Still no Brexit deal, another extension requested.
A solid jobs report.
MARKET RECAP
Stocks had a big week, advancing by 2.12% and finishing up on four of five days. International equities moved up by 2.39%. Bonds declined by 0.39% on slightly higher interest rates. The week got off to a good start on Monday on a pair of positive manufacturing reports that gave hope that the worldwide slowdown might be reaching a turning point. The US ISM and the Chinese PMI both turned up (details further below). US stocks are now only 0.76% off their all-time high.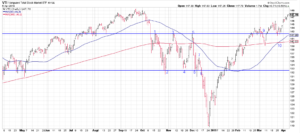 Stocks were also helped when the spread between the 3-month treasury bill and the 10-year bond reverted back to a normal status where the 10-year yield is greater than the 3-month.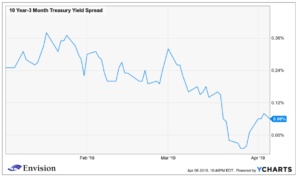 ISM
The Institute for Supply Management's (ISM) purchasing managers index (PMI) increased in March to 55.3 from 54.2 in February. A number higher than 50 is considered expansionary. New orders jumped to 57.4 from 55.5. The ISM report is considered positive in that the big decline from the August peak of 61.3 appears to have stabilized over the last few months and has now turned slightly up.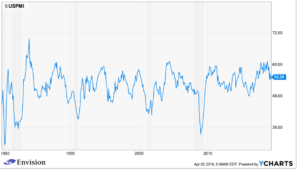 CHINESE PMI
The Chinese Caixin manufacturing PMI showed an increase in March, jumping to 50.8 from 49.9 the prior month. New orders rose to their highest level in four months. The report is a hopeful signal that the global economy will start to level off and begin to turn up again. It is only one report and European PMIs have been negative but it is a possible beginning.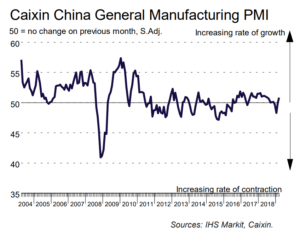 FED
The administration continues to set a bad precedent that will come back to haunt the nation down the road. This week, Trump nominated Herman Cain, the former 2012 presidential candidate, to the Fed Board. Cain was active at the Kansas City Fed from 1989 to 1994, but he lacks the technical expertise that is normal for a Fed Governor. Plus, the nomination of Cain, following the earlier nomination of Stephen Moore, presents two choices that are influenced by short-term politics instead of long-term economics. No matter if the President is Trump or Elizabeth Warren, nominees should have expertise in economics and should not be hardcore partisans.
BREXIT
The Brexit disaster continues. April 12 is the deadline and the House of Commons voted down four different alternative plans this week. Prime Minister May has now asked the EU for an extension until June 30.
JOBS REPORT
The US added 196,000 jobs in March. The unemployment rate remained at 3.8%, just above a 49-year low. Average hourly wages increased by 3.2% year over year.
SCOREBOARD